Serving Malta for over 30 years
At Caruana Mosta we have been repairing and servicing watches and clocks for over 30 years. Our services range from replacing a battery to water testing, glass replacement, polishing and servicing. Our family business has prided itself for decades on quality work at a fair price. All our technicians are fully qualified and experienced…. your beloved watch is safe with us!
We also stock a wide range of watches from all the major brands with reasonable prices.In addition we also stock a wide range of watch straps. We are renowned for our choice of cuckoo clocks which can be seen in our showroom in Mosta. For decades we have been known in Malta for the repair and servicing of Grandfather Clocks. We offer a full service in your home with guaranteed work and totally free estimates.
The development of our company is based on learning, talent and practice, thanks to the improvement of these three techniques we have achieved a successful history. Of course, other of the fundamental aspects is the quality of our service and the attention to the clients that choose us.To achieve this we have had to build little by little what Caruana Mosta is today.
Our training
We have achieved an impeccable record based on many years of dedication:
ETA Theoretical and practical course of new products
ETA Theoretical and practical course of mechanical watches
ETA Theoretical and practical course of mechanical movements
Course of knowledges on the TAG Heuer time-pieces/tools
Certificate of Unpaused Co Ltd
Certificate of EL Holdings for appointment of watch repairing
TISSOT certificate in tactile techniques
Official technician certificate by Zekka enterprise
1ST GENERATION
---
JEAN MARY CARUANA
My great-grandfather Jean Mary Caruana that started it all, at the age of 20. He had an eye for watches and he was recommended as one of the best watch repairers of that time.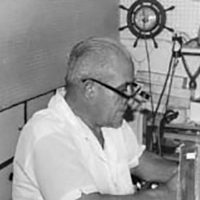 2ND GENERATION
---
PAUL CARUANA
Then he had a son Paul Caruana , my grandfather, he started the watch trade at the age of 11 years old reading his father's watch books and watching him at work. His first experience was cleaning alarm caruana-middleclocks and from there he kept on going to smaller watches. My grandfather had nine children, two girls and seven sons who all took the watch trade as their business.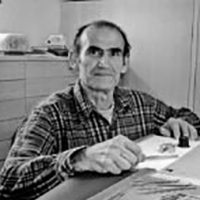 3RD GENERATION
---
GAETANO CARUANA
My father Geatano Caruana started practising the watch trade at early ages of 10 or 11, starting as well with an alarm clock and working up to a watch just like his father had. As well as watches my father had an eye for grandfather clocks. Eventually, in 1984, my father dadopened his own shop and became the Express watch repairer of Mosta.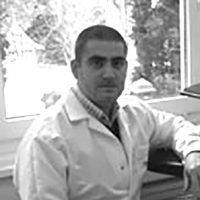 4TH GENERATION
---
KEVIN CARUANA
Then just as my grandfather and my father had done before I started in the watch trade at the age of 11, following in their steps with that now famous alarm clock. In 2003 I took over my father's shop now making me the fourth generation watch maker in Malta. I Kevin Caruana took the next step by going abroad to learn, train and gather more knowledge about watches. Hopefully my son will take over our family tradition as he started to learn and getting into it, because to do this trade you must have love, passion and patience.